We know better than anyone
just how special a place Deering Bay is.
Buying a property at Deering Bay
is unlike buying a home or condo elsewhere.
To make Deering Bay your home is to truly immerse yourself in a community of country club living.

If you're serious about embracing all that
Deering Bay has to offer, you'll need to work with an agent that can help you experience
the lifestyle first hand; the country club, the yacht club, golf, tennis, fitness activities, fine dining and more.
Contact Chris Crystal today and schedule your
guided tour and he'll help you find the
home that's perfect for you and your family.

220 Acres of Pure Paradise on Biscayne Bay
Live the Life you've always dreamed of
at South Florida's most exclusive & private residential community.
277 Fabulous Residences
Condos, Townhomes & Estate Homes
Resort-style living with culinary delights
from its Gourmet Cafe & 19th Hole Grille
Your own private hideaway on Biscayne Bay.
Secure, Scerene and so very Special.
Meet Chris Crystal | Deering Bay's Real Estate Specialist
Broker-Owner - Miami Real Estate Co.
Chris has been a member of Deering Bay Yacht & Country Club since 1993. He and his wife Ligia love to play golf, dine in the Club's fabulous restaurant and enjoy the country club lifestyle.
Chris served as Golf Committee Chairman for Deering Bay Yacht & Country Club in 2007 & 2008, and was President of the Board of Directors in 2009 & 2010.
A luxury-home specialist for 34 years, combined with Chris' love for Deering Bay has made him the "guy to go to" within this fine resort community.
"Nobody Knows Deering Bay Better"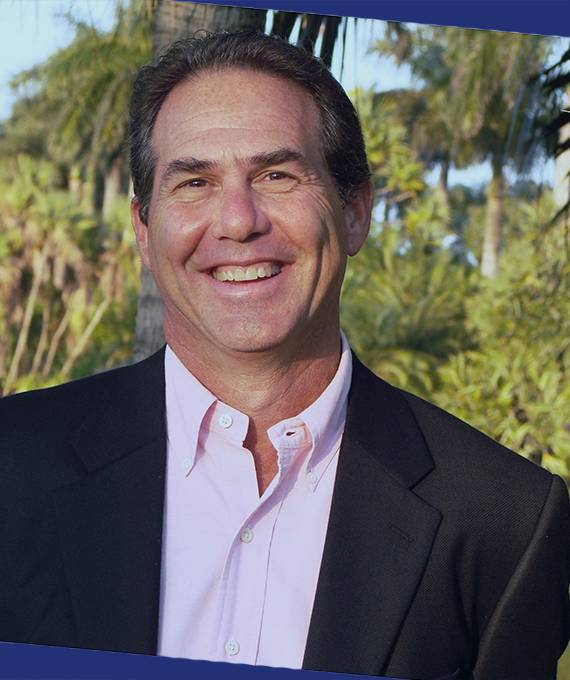 Chris Crystal
Testimonials

Read the kind words and reviews of our clients
"Chris is savvy, accomplished, and professional. Not only did he work hard to find the right home for us, he remained involved long after the sale—a rarity in today's world. He cheerfully gave us the benefit of his experience and guided us in adapting to a new home and new lifestyle. We recommend Chris without hesitation."

"Chris Crystal is the finest and most ethical Realtor I have ever met. Chris represented me and my family twice in the recent past. My daughter bought her first home in Coconut Grove this past June and Chris's guidance and desire to make sure that her first house was the right one was very impressive. My mother passed away late in 2015, and we listed (and subsequently sold it this past February) her condo at one of the most prestigious buildings in Coral Gables with him. So, my experience working with him was on both the buying and selling side. Chris is a highly experienced and pragmatic businessman. He makes unemotional decisions that factor well in to doing what's best for his clients. Unusual as it may seem, his main motivation is not from how much money he can make on a purchase or sale. It is more about professionalism, service and doing the right thing. Doing the right thing, means doing it even when it's not right for you, and I saw first-hand that this is how Chris guides himself. So, if you want to be represented by the best, call Chris."

"Connie and I sincerely thank you for all of your efforts on our behalf. Throughout the sales process your firm represented us with total professionalism, integrity and candor. As sellers we could not ask for more. You truly do give your clients that little something extra. Thanks again."

"As my real estate broker for almost 30 years, Chris Crystal has helped me buy & sell 3 homes. Not once did I question his loyalty, professionalism and dedication. Chris is a person of great integrity and I wouldn't hesitate to use him again or recommend him."

"The personal service we received on the purchase of our condominium in Deering Bay was truly extraordinary. As our representatives they made the experience much less stressful. Being a real estate developer myself in New England I appreciated the attention to detail, caring, and professionalism they brought to our transaction."

"I had the great pleasure to work with Chris Crystal on selling my parents' house, a very special and unique property on the bay in Coconut Grove. Within a reasonable time we had success, selling the house at a fair price. Chris was very diligent and professional in evaluating the market, creatively marketing the property and coordinating for a smooth closing. I would highly recommend Chris and we would use his services again."

"Chris was able to sell our Villa quickly and easily… and he was able to secure a price more than 15% higher (per square foot) than any previous Villa sale. He's the best at Deering Bay and we'll him again someday."

"I worked closely with Chris on the Board of Directors of Deering BayYacht and Country Club while he was President and I was Vice President and Treasurer of the Club. Chris is a tremendous professional who was (and continues to be) very dedicated to the Club. He worked hard on some longstanding and controversial issues, seeking to bring balance, fairness and make positive progress towards resolution. He was a great advocate of open communication and brought greater transparency of the Board's work to Club members. Under his watch, the Club turned its finances from ongoing yearly operating losses to a positive result, while keeping dues flat in order to minimize member attrition in a tough economy. He did all this while successfully managing his real estate business. I am fortunate to call Chris not only a valued and trusted colleague, but also he and his wife Li good friends." - 2010 Vice President, Board of Directors, Deering Bay Yacht & Country Club, Vice President Finance Global Paper at SWM International

"I automatically file all mailings from Realtors in the circular trash, with the exception of those from Chris Crystal and Miami Real Estate Co. After exercising their superior service when purchasing my first home, I wouldn't dream of considering anyone else."

"Chris helped us sell our Deering Bay Club Villa. We move frequently and our Club Villa was the fifth house we had sold in ten years. No transaction was ever handled as professionally and smoothly as it was by Chris. He made the whole process seem so easy. Not only did he negotiate a good price for our house, but they also scheduled the closing to fit exactly our needs. It was a true pleasure to deal with Chris and we highly recommend Miami Real Estate Co."

"Chris was terrific. We knew we wanted Deering Bay and he helped us find the perfect unit. In addition, their local knowledge was tremendously valuable in assisting with the negotiations and coming to the right price."

"Over the past half dozen years, I've worked with Miami Real Estate Co. and specifically Chris Crystal on the purchase and sale of at least 3 residences. Their professionalism is beyond reproach. They followed through to see to it that both the sales and purchases went smoothly and that I was completely satisfied. I would highly recommend their agency. Presently, I reside at Deering Bay as a result of their tenacity in finding just the right unit to suit my needs. A better, more capable realtor you will not find."

"We used Chris to help us sell our boat slip at Deering Bay. Not only was he able to find the perfect buyer, but they did it quickly and at the right price. He helped us even after the closing to make sure that all the details were taken care of for us and the buyers."

"Chris was the best. He really understand the benefits of living at Deering Bay and the art of negotiation. He made my sale quick and easy. He worked miracles outside Deering Bay also: I know he helped my son save thousands on his Palmetto Bay home purchase as well."

Even if you weren't my son, I'd still hire you.

"Chris Crystal offers an excellent personal service - willing to go the extra mile for his customers. He was always friendly and happy to guide me as an ignorant foreigner through the complex world of Miami real estate."

"Chris provided outstanding service as we first moved to Miami and were looking for a property to buy and in helping us sell and buy our second property. He is always punctual (an oddity in Miami) and listens well to what we wanted/needed as customers. As buying & selling of property can be stressful and painful, Chris made the whole experience an adventure! I recommend him without reservation!"

"Nancy & I wouldn't consider making a real estate decision without Chris. He knows what is fair. To us, he is the most honorable individual we have ever met."

"Chris' sterling reputation is well deserved. His attention to detail and follow up produced quick sales: the last one in a very challenging environment. If you're looking for a realtor with a track record of success, they don't come any better than Chris."

"Chris is a tireless agent who will relentlessly work to help his clients find the right property at the right price. Chris is responsive and professional. I have used him in the past and would gladly use him or refer him to friends again."

"We came to Chris hoping to close on a purchase before my lease ended 8 weeks later--a lofty goal that Chris helped us achieve. The whole time we worked together, Chris treated us like we were his only client: The night the Heat won the NBA Championship he drafted our offer into the early hours of the morning so we could send it to the sellers the next day. His knowledge and dedication allowed us to speed through the process, and we successfully closed the same day our lease ended. We couldn't be happier with the result."

"Chris Crystal helped sell our home through hard work and strong representation. They were a tireless aid to us throughout the process."

"Chris has handled the sale of a family house in Coral Gables, has given good advice on our homes on Fisher Island, Coconut Grove and of course, handled our residential needs at Deering Bay. There is certainly no finer real estate broker. Not only that, he is always a pleasure to work with. His standards of ethics, integrity and precise knowledge of the real estate market are outstanding."

"Miami Real Estate Co. understood my customer profile and my traffic needs; then they found the perfect location!"

Chris Crystal is the best realtor in Miami. His experience and knowledge of the market are unparalleled, but even more importantly he is a responsive, warm and kind person. It was a pleasure working with him to find our dream home in Coconut Grove. He was available at all hours to answer questions and provide guidance, and was incredibly patient through both a cancelled transaction and a successful one. My husband and I can't recommend Chris more highly!